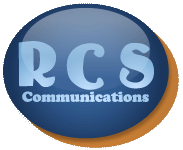 BCNet
Background
BCNet is a county-owned wireless internet service located in Bland County, Virginia. Originally began as a wireless hotspot network in the town of Bland, BCNet has expanded to include a paid service that brings high-speed internet to many areas in Bland County and part of Wythe County.
Technology
The paid service utilizes access points placed on various towers throughout the county, and the customers connect using a special long-range radio programmed to access the BCNet network. The radio is typically mounted on the dwelling or on a post nearby and a single cable is run inside to provide power to the radio as well as data to the customer. No telephone or land-line connection is necessary. The end result is a standard ethernet connection that can be connected directly to a computer or to any standard ethernet switch or wireless router of the customer's choosing.
Speed
Speeds are either 768kbps download/768kbps upload or 1.5mbps download/1.5mbps upload depending on the service plan. However we utilize a "burst rate" function resulting in a normal web surfing speed of approximately 3mbps, the 768k or 1.5m limit only applies for long downloads or internet video.
Service Area
Areas served in Bland County include but are not limited to:
Bland
Bastian
Rocky Gap
Point Pleasant
Crandon
Mechanicsburg
Areas served in Wythe County include Wytheville and the surrounding area.
Call today for a free site survey to determine if BCNet is available in your area. Service plans are $33.95 or $39.95 a month, depending on speed, and there is a $99 installation fee.


RCS Communications
322 Lot's Gap Road
Max Meadows VA 24360
276-223-1551
info@rcscomm.net